Rising Sun Institute for Special Children Defence Campus
To provide the best possible training, education, and support to special children, Dr. & Mrs. Abdul Tawwab envisioned setting up a specialized purpose-built campus with all facilities to cater different kinds of intellectually impaired children. Defence Housing Authority Lahore donated an eight (8) Kanal plot to Rising Sun Institute on which this magnanimous campus has been built by Rising Sun Education & Welfare Society. The campus is a four-story building (the basement, ground floor, 1st.floor and the 2nd Floor). This purpose built, state of the art campus is the largest, the best equipped & staffed institute for training, education & rehabilitation of children suffering from intellectual impairment, cerebral palsy and autism in Pakistan. Recently class for children with visual impairment has also been added and we also plan to start a section for children with hearing impairment from September 2012.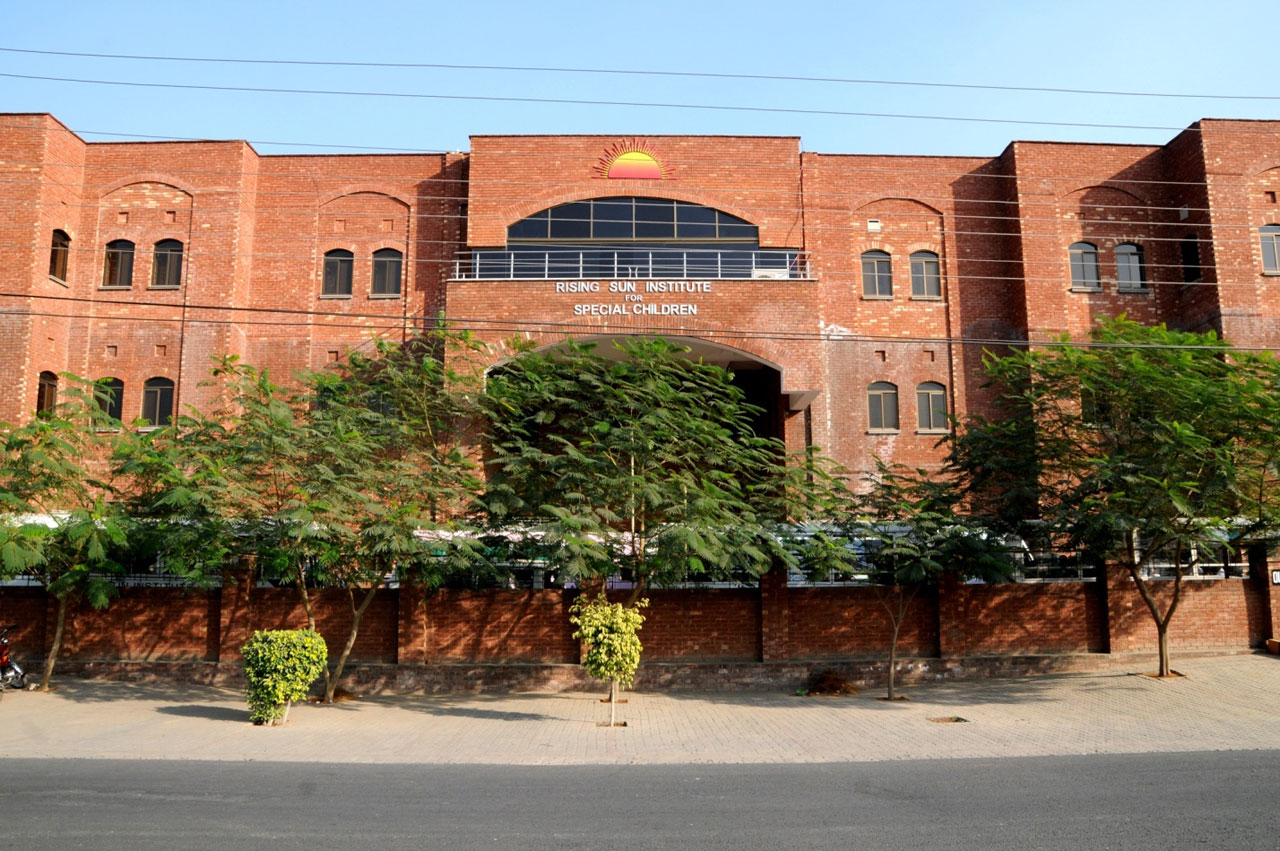 Salient Features
Largest Purpose built campus for Children with intellectual impairment,
Cerebral Palsy & Autism
State of the art Management Center for CP Children
Fully Equipped Physiotherapy Section
Hydrotherapy pool
Sensory integration therapy
Occupational Therapy
Speech Therapy
Campus Specialized Services
Section for Children with Autism Spectrum Disorder
Management of Autism under different standard programs especially "Son Rise" Program
Pre-Vocational Training
Vocational Training
Family Support Program
Early Intervention Program
Computer Education
Daily Living Skills
Sports & Games
Mughalpura Campus
In order to facilitate the children from Northern part of Lahore, a new campus was opened in Mughalpura in September 2003, with thirty-five students who were coming to Defence campus. The endeavor was to serve them at their accessible location. The campus was established in one Kanal building, a property of Rising Sun Education & Welfare Society. It has most of the facilities that a special school requires and our well trained and qualified staff is providing love, care, training, and education to more than 150 special children under its roof.